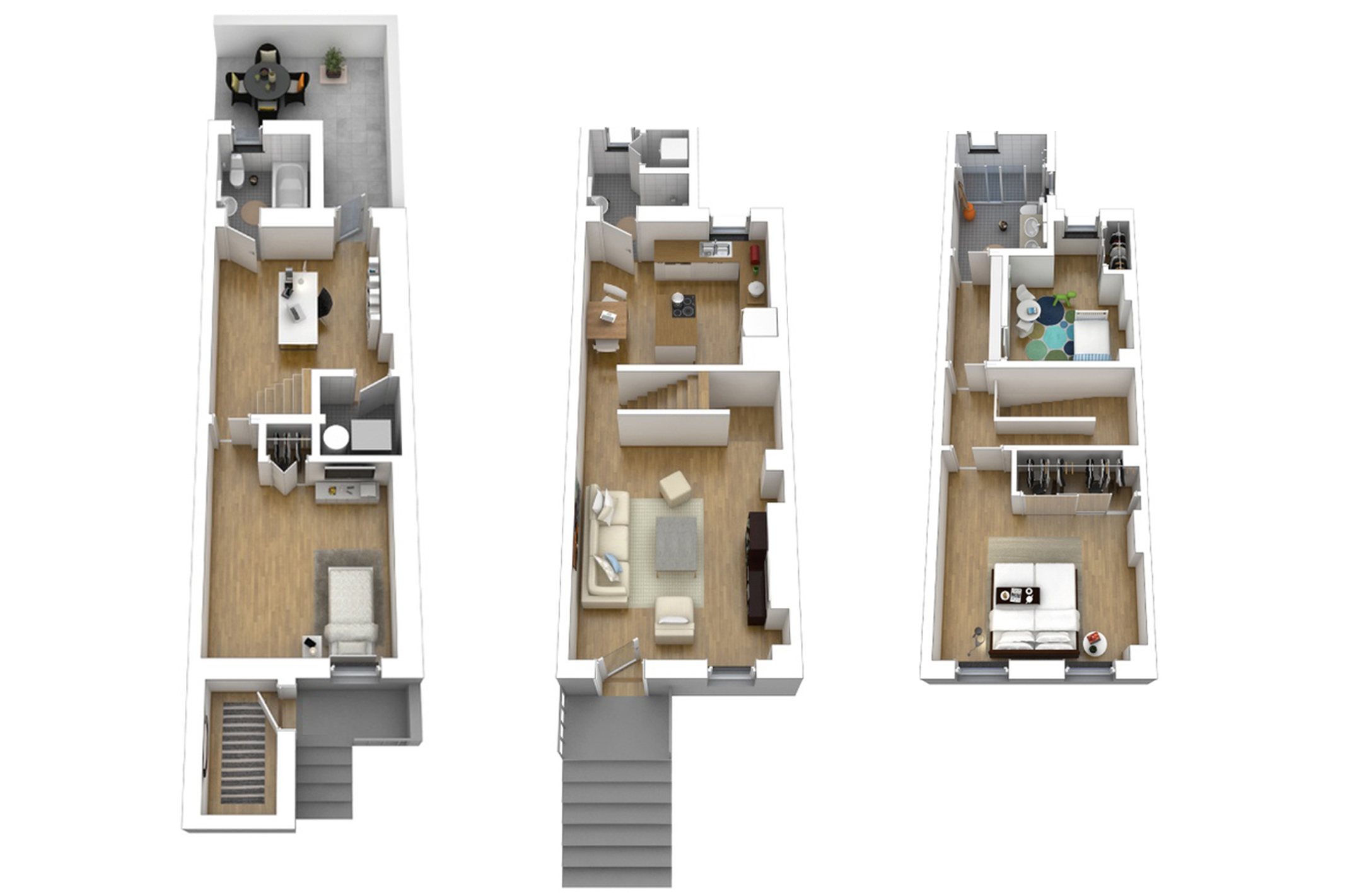 Home Addition + Remodel - Elmhurst, NYC
This transition from a 3-story home to a duplex required we assist the client re-evaluate her family's needs within less available space. The design is dynamic, open and fluid throughout, providing privacy where needed.
Mixed Use Rehabilitation - Orange, NJ
With the help of Archmeta Design Studio, we are transforming this older industrial building into a mixed use site with 8 commercial units at ground floor and 21 residential units at upper floors. These Loft style Merchantile and Artist Work/Live spaces will be a great addition to the new transit village.
Home Addition, Remodel + Deck - South Orange, NJ
Floor to ceiling glass doors open up the new addition to the new deck overlooking the NY skyline. All forms are carefully balanced to maintain the dynamic vernacular of the original structure. We used the re-cladding as an opportunity to highlight the interlocking forms.
Rear Yard Alteration - Patio 07 - Via a la Costa, Guayaquil
Given nothing but a raw space, our goal was to develop a design that introduced simplicity, beauty and functionality for the family it serves. As we led the design + construction efforts we were able to document the transition of the space.
Home Alteration + Addition - Weehawken, NJ
This project involved a full interior alteration, a reconstruction of an existing addition and full replacement of rear decks. Structural partitions were carefully replaced with beams to allow for true open living and kitchen areas. We worked closely with the Owner and Contractor to coordinate fixtures and finishes.
Townhouse Addition + Remodel - Jersey City, NJ
This townhouse structure was completely gutted and transformed into a modern 3-bedroom single-family home. We created an open plan at the first floor, introduced a skylight above the stair, and used translucent doors throughout to bathe the design with light. This combined with the dark floor finishes give the spaces a fresh yet warm and grounded feeling.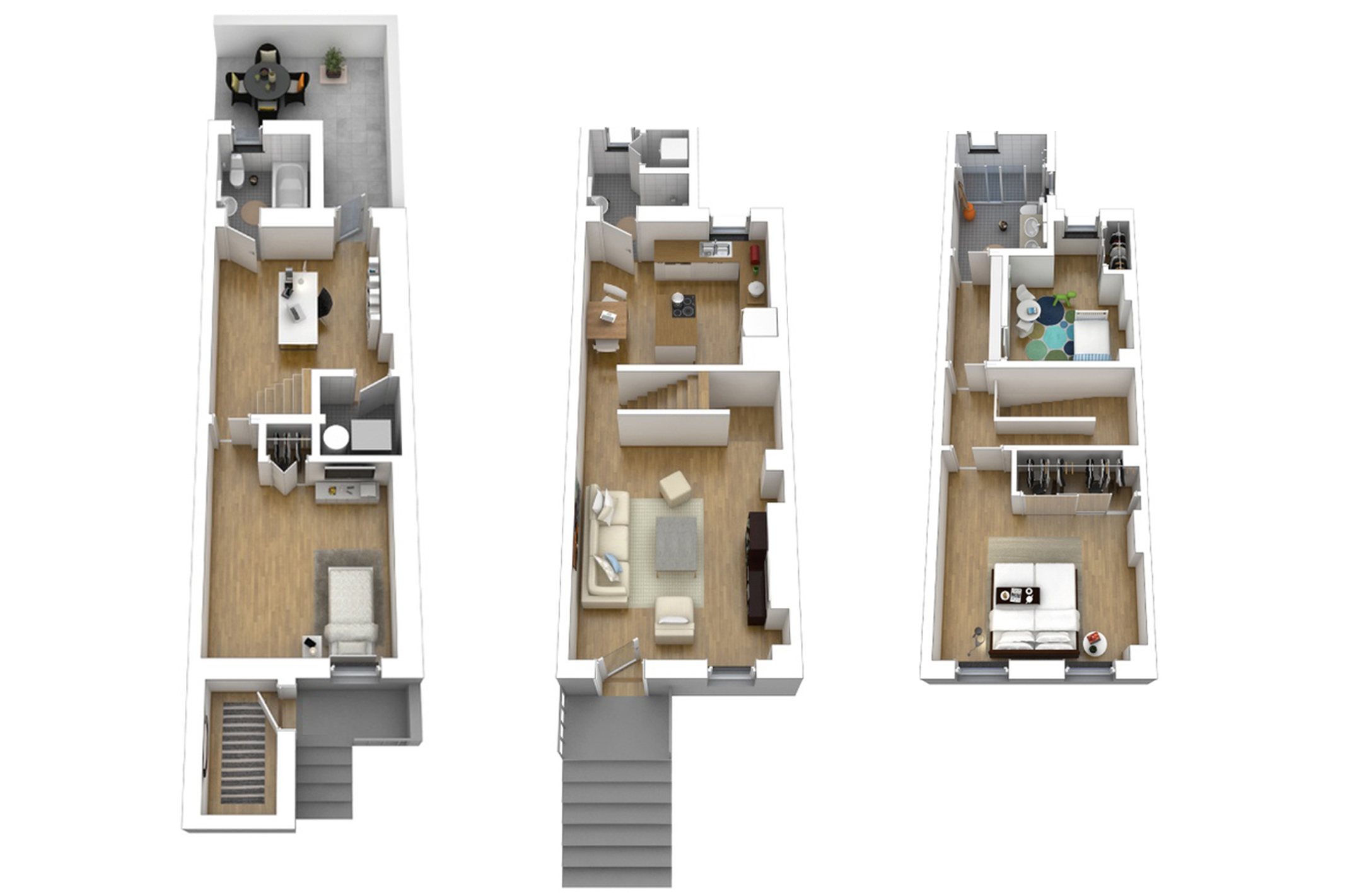 Home Addition + Alteration - Jersey City, NJ
This project included a full interior alteration and rear yard addition. The rear of the property was completely opened up to extend the floor area and allow for an open concept kitchen and living area featuring a central fireplace.